The 2017 NHL Trade Deadline is just a week away and that day is always chock full of action. The annual day of action typically has around 30 transactions with 70 players and countless draft picks changing hands. Buyers are looking for the final piece of the puzzle that could lead to playoff success. Sellers are looking to dump salaries. In this post, we'll review a couple teams who need depth or that missing piece, a few who are looking long term, and one very unique unknown commodity in the mix.
Buyers:
Several teams are in need of scoring punch leading into the 2017 playoffs. The Los Angeles Kings, battling a handful of other teams for the two Western Conference wild card spots, needs to improve its offense. Despite firing 30.9 shots per game, the team's 2.45 goals per game is among the league's worst. This differential shows that the team takes either too many bad shots or simply too many shots from the outside. Tanner Pearson (33 goals) is the only legitimate scorer on the left wing. The Kings would do well to find auxiliary scoring from that position, with names like Patrick Sharp and Thomas Vanek topping the list. (Note: Patrick Eaves would have been another candidate, but he was traded from Dallas to Anaheim on February 24.)
The Nashville Predators can score…at times. The team is near the middle of the league with 2.79 goals per game, but the scoring has come without consistency, and veterans like Colin Wilson (9 goals) and Craig Smith (9 goals) have provided little offensive punch. Rumors abound that the Preds will go for a name like Colorado's Matt Duchene, but the asking price may be too high. The team should target a veteran with proven scoring like Dallas Stars' winger Patrick Sharp (47 career playoff goals, 3 Stanley Cup championships.)
The Calgary Flames can score, but the team's 2.80 goals against average (GAA) is almost rock bottom in the league. The tandem of Brian Elliot (14-13-0, 2.81 GAA) and Chad Johnson (17-13-0, 2.55 GAA) need to play better or the team needs to trade for an upgrade. The Tampa Bay Lightning are rumored to have netminders available, with either Ben Bishop (.911 save percentage) or Andrei Vasilevsky (.909 save percentage) available. Bishop has a much longer history of winning (146 career wins), and is healthy in time for a playoff run. He has won five straight games.
Sellers:
The Lightning have a lot of young talent and are going to hit salary cap complications. Rumors have circled Bishop all season, along with depth center Brian Boyle (13 goals, 5 assists, 53% faceoff wins) and veteran defenseman Anton Stralman and Braydon Coburn. Jonathon Drouin (36 points in 51 games) may be also included in part of a deal.
The Colorado Avalanche are a mess. The team is 16-40-3 with a goal differential of -80. Talk has focused on two young players who could bring a lot of value back to the Avalanche if they are traded. Forwards Matt Duchene (36 points in 54 games) and Gabriel Landeskog (23 points in 49 games) could provide the scoring punch missing from some of the contenders, but the asking price will be high. Veteran Jarome Iginla is also looking to get out of Colorado, where he is stuck playing on an absolute non-contender.
The Arizona Coyotes are in a similar spot, and will once again not make the playoffs. The sell-off has already begun as the team traded defenseman Michael Stone to Calgary on February 21st. Arizona received two draft picks as compensation. Veteran winger Radim Vrbata may also be on the trading block, and 2017 may finally be the year that loyal captain Shane Doan is finally moved to a contender for one last chance at a Stanley Cup.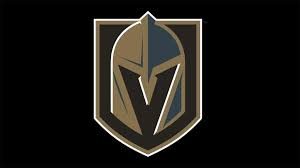 Vegas (The X Factor):
The trade deadline isn't exactly a deadline. Teams can still trade players after March 1, but those players are not eligible for the playoffs. This season will see the usual non-contenders sell off pieces to those making a playoff run, but there is an X factor in the form of a team that absolutely won't be in the playoffs. The Vegas Golden Knights will be an official NHL team before the deadline, but they have no roster, no salaries on the books, and no need to look at a buy now situation. The team could actually look at taking on salary dump players as part of a package that includes long-term, younger talent who they actually want. The situation is unique, and experts fall on both sides of the argument whether the team would deal at the deadline, but the potential is intriguing.
The moves have already begun leading up to the NHL Trade Deadline. The rumors are flying and fans will find out in the next few days if their team is going to pull the trigger on a move (or a few) or if they will rely on the current roster for success.
_
Updates:
February 26 – Bishop won't be going to Calgary. The Lightning goalie was traded to the Kings (along with a 5th round pick) for goalie Peter Budaj, defensive prospect Erik Cernak, a 7th round pick and an additional conditional draft pick.
February 26 – Arizona traded center Martin Hanzal and forward Ryan White and a 4th round draft pick to Minnesota in exchange for forward Grayson Downing, a 1st round pick in 2017, a 2nd round pick in 2018, and a conditional pick in 2019.